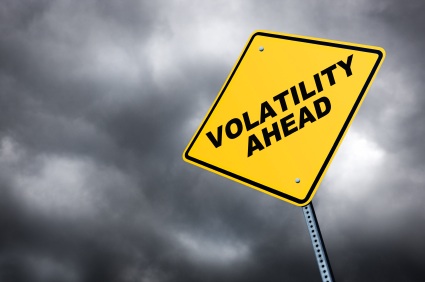 After watching the last week in the market's volatility and downward spiral, and seeing a few bounces up and then inevitably down again, I decided to write about this…
The volatility and down markets could be a sign of things to come, but for people in certain categories it could be critical.  I am going to show a few examples of how the emotions of investing can really cause serious financial problems and hardship down the road.
Bitcoin- The cryptocurrency was all over the mainstream news in November and December and hit a high of just shy of $20,000 USD in December, is now valued at $8379 USD after a low of $6300 USD on Feb 5… This all occurred in less than a two month period. I received several calls asking if I dealt in bitcoin, and I promptly said that I didn't. As an investment to lose 60% in a month is absolutely terrible, and could cause serious hardship to investors if they invested too much of their assets into an unregulated environment. Funny enough, the media has not reported the descent as much as the upswing.
TSX and DOW- The major North American stock markets both lost substantially over the last two weeks, posting 5-6% losses in one day's trading session. CPP was estimated to have lost $6 Billion dollars in one day, and with more people collecting it every day the losses become even more compounded. Most people ask, why does this happen?  It is based on several different things. On one hand, investors are selling assets to pay their tax liability for 2017, and also they don't have to pay any tax on the gains until 2019, so it makes perfect sense to take a gain in February and March.  The tax changes in the USA have already been predominantly priced into the markets and the increased profits have already been considered.
January showed the first month in 2018, Canada lost 88,000 jobs. All the positive people will look at it, and spin it that most are part time jobs, however it doesn't hide the fact that things are starting to shift. One more quarter of job losses, and we could be having a conversation about the nasty R word….
Gas prices are being forecast to hit north of $1.70/ ltr in Greater Vancouver. (BNN- Business Day) this summer. This has to do with the latest implementation of the carbon tax, and other tax levies added to fuel. Another aspect is the cold winter and increased demand for oil, and the declining amount of oil being refined into gasoline. This will drive costs up for all parts of our lives. Our fresh produce, majority trucked in from California, will see a spike in cost, as the higher cost of fuel is passed down to the end user. Summer tourism will see a hit too, as road trips will have to be reconsidered. All these things are inflationary. Central Banks control inflation by increasing interest rates, which will take more money out of Canadians pockets.
Altogether these aspects are not doom and gloom, it is a normal part of any economy. Our economy has been bullish since 2010, and to most people the memories of the 2008/2009 financial crisis are in the distant rear view mirror, but the reality is that the less money in the average person's pocket is bad news. My advice to any reader is to be prepared. Seek professional advice for your financial plan which includes your retirement and liquidity situations. Protect your assets, and your family. There are solutions in our financial world that are safe, secure ways to protect your wealth.  I would encourage each and everyone to explore some of these options to ensure that they are properly protected and diversified.